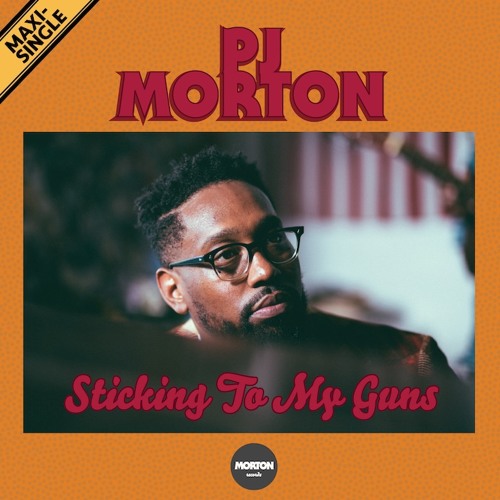 Maroon 5 member and r&b singer PJ Morton has just released his new single "Sticking to my Guns". PJ gets super soulful and funky on the new song which he's dubbing as a "maxi-single" with the cover art giving it a throwback feel.
PJ Morton has been releasing a lot of new music lately, recently putting out the video for "I Need Your Love" featuring 5th Ward Weebbie. The reworked version of the song of course was contained on his recently released "Bounce & Soul" Volume 1 mixtape.
That's not the only reason PJ Morton has been in the news recently. He's currently rolling out his Morton Records label, and announced two signings. The first is the female group "Jcksn Ave" and the other is inspirational artist JoJo Martin.