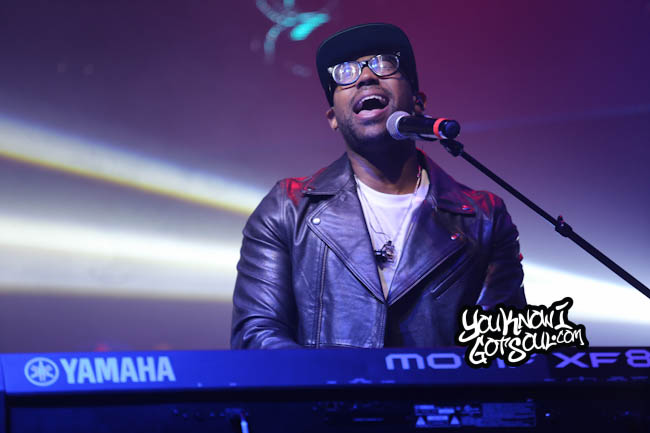 R&B singer PJ Morton has never been one to put limits on his artistry; he's consistently raising the bar. He will take things to another level this Summer at the 2019 Essence Festival where he will be recording an album live for the audience. Joining him will be special guests Luke James, JoJo, The Hamiltones, and more.
The exciting news came today during the announcement of the lineup for the 25th Anniversary of the Essence Festival to be held in Morton's hometown New Orleans. Following one of the biggest performances of his career earlier this year with Maroon 5 at the Super Bowl, he'll embark on this ambitious moment later this year.
PJ Morton of course has already had a great deal of success recording a live album. His "Gumbo Unplugged" project earned him two Grammy nominations. He ended up winning the award for Best Traditional R&B performance.
The 2019 Essence Festival will take place from July 4th-7th, and include headlining performances from Missy Elliott, Mary J. Blige, Nas, Pharrell, Jermaine Dupri, Teddy Riley, Timbaland, and more.