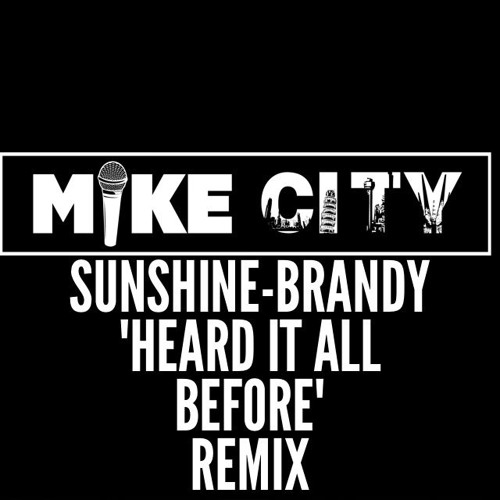 Check out this new rare gem that few people have heard or even know existed. The song is a remix to Sunshine Anderson's biggest hit "Heard it All Before" featuring vocals from Brandy as well. The original and the remix were produced by Mike City, and he just brought light to this version that few have heard.
The connection between Sunshine and Brandy makes sense. After all, it was Mike City who produced the bulk of Sunshine's albums, and it was for Brandy who he produced "Full Moon", so we'll make the assumption he brought them together for this unique remix. The song currently remains unreleased to this day.
It's been awhile since we've heard any new music from Sunshine Anderson; her last album "The Sun Shines Again" came in 2010. We caught up for her for an interview a few years back to get an update on what she's been working on.
As for Brandy, she's been occupied with acting since the release of "Two Eleven" five years ago, and we currently await her next album. She released the single "Beggin & Pleadin" earlier this year to give fans a taste of what's coming.
Mike City has been releasing some new music for a collaboration project he produced, including the songs "Feeling Some Kinda Way" featuring Tiffany Villarreal and "I Rock Wit U" featuring Dwele.