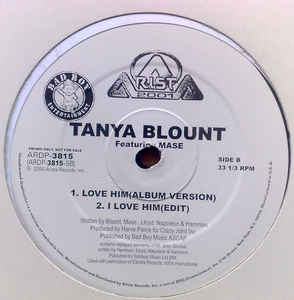 If you think back to the late 90's, you might remember a planned Gospel album that Puff Daddy had planned featuring his Bad Boy family. They even released a video for the first single "You" featuring Faith Evans, 112, Carl Thomas, Mario Winans, Thelma Guyton, Asia & Ashley, Cheri Dennis, Tammy Ruggeri and Hezekiah Walker. Check out the video below.
The album unfortunately was scrapped before it got a chance to release, and most of the music from it has one unheard. There's a great article on Ebony about it that goes into full detail of what the project was supposed to become.
We've managed to uncover a song that was supposedly meant for the project by Tanya Blount called "I Love Him" featuring Ma$e.
If you're not familiar, Tanya Blount debuted as an actress, gaining prominence at 16 years old for her role in the film "Sister Act 2: Back in the Habit". Her character Tanya performed a duet of "His Eye Is on the Sparrow" with Lauryn Hill.
She released her debut album "Natural Thing" in 1994 which featured the singles "I'm Gonna Make You Fine", "Through the Rain", and "Hold On". There doesn't appear to be much information on how her affiliation with Bad Boy came about, but it doesn't appear she's released music for some time now. She has continued on as an actress in recent years.