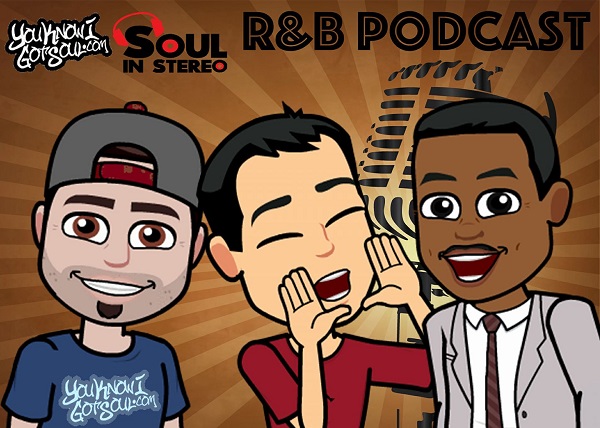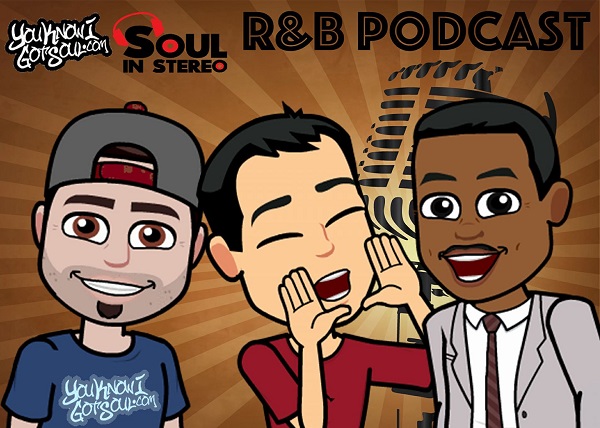 Follow our podcast on Soundcloud: https://soundcloud.com/youknowigotsoul/sets/youknowigotsoul-podcasts
Follow our podcast on iTunes: https://itunes.apple.com/ca/podcast/youknowigotsoul-podcast/id998813013
Follow our podcast on Google Play: https://play.google.com/music/listen?u=0#/ps/Imoe7gt6vd4v6iuf4yq5fyhy3e4
Follow our podcast on YouTube: https://www.youtube.com/playlist?list=PLVyB7WCEUIPl_CYZFTwiNLHqtCHaK2GcK
0:25: Musiq Soulchild announces double album "Feel the Real"
7:32: Looking over the Urban AC charts
13:14: Thoughts on Tone Stith's new project "Can We Talk"
20:56: R. Kelly incident and whether it affects his legacy
30:20: Usher's downward spiral continues
37:30: R&B Hall Of Fame nominations: Donell Jones and R. Kelly
You know we had to come back with another podcast after the drama that came with this R&B this week. We start off the podcast talking about Musiq Soulchild's upcoming double album "Feel the Real". This is the follow up album to "Life On Earth" which only came out a year ago. We talk about our expectations for the album and if it's too soon to be putting out another album. We also talk about how it's weird that this era for Musiq has been rather quiet as his singles aren't really taking off. Afterwards we talk about some singles that are blowing up on Urban AC including Tamar Braxton's "My Man", Charlie Wilson's "Good Time" and Khalid's "Location".
We also talk about Tone Stith's new album "Can We Talk". Tone is a new artist and he has us excited with this youthful R&B/Pop sound. And of course, we had to talk about the incidents that happened to R&B legends R. Kelly and Usher this week. Although the incidents are different, we discuss whether they're both damaging to their respective careers. It's quite an interesting debate that we have and essentially it's up to everyone to decide whether they can separate the person from the music.
For our hall of fame this time around, we try to induct Donell Jones and R. Kelly.