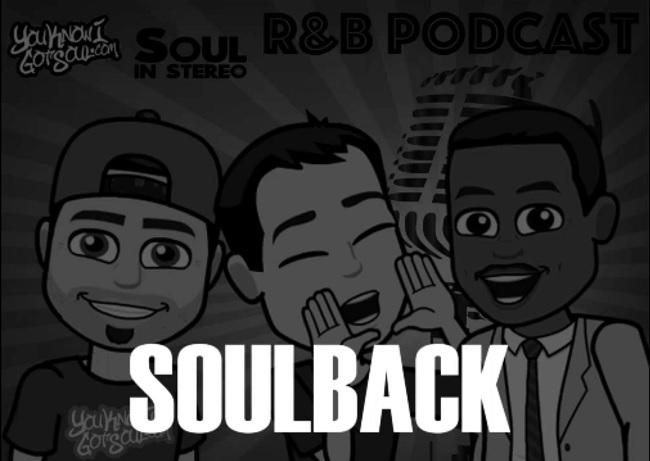 1:26: Trey Songz discussion about his new project "11/28"
8:00: Chris Brown's upcoming music
9:10: Mike and Slim release a new 112 single without Daron and Q
12:40: Our thoughts on Kelly Rowland's new trap song
15:25: New music from K. Michelle, Bridget Kelly and Brooke Valentine
20:30: Is Mariah Carey's "All I Want For Christmas Is You" her biggest song?
27:40: Tamar Braxton's batch of new music videos
30:00: Playa Please Award: R&B fans during Jon B performance at Soul Train Awards, Lil' Mo/Queen Naija altercation, Jaheim throwing shade at Santa??
37:40: Chante Moore joins us on the #SoulBackPodcast
40:30: Latest project "1 Of 4"
42:45: Consuming music in 2018
45:20: Life as a veteran artist
47:55: Favorite Christmas songs
52:20: Top male and female R&B vocalists
55:25: Lack of bridges, 2 minute R&B songs and excessive runs
57:15: SoulBack Track Of The Day: Chante Moore – I Wanna Love (Like That Again)
Christmas is coming up so we had to gift you with another podcast. Joined by Chante Moore, we talk about the state of music and the challenges living in this streaming world. We also talk about her new music including her latest EP "1 of 4". Chante also listens some of her favorite vocalists of all time which includes Anderson Paak! We also talk about new music from Trey Songz, Kelly Rowland and K. Michelle. We also discuss the new 112 single "Tonight". Lots of good stuff in this podcast so check us out!
Follow our podcast on Soundcloud: https://soundcloud.com/youknowigotsoul/sets/youknowigotsoul-podcasts
Follow our podcast on Spotify: https://open.spotify.com/show/6oLmNUkcXrAqsQP5EBJ4dk
Follow our podcast on iTunes: https://itunes.apple.com/ca/podcast/youknowigotsoul-podcast/id998813013
Follow our podcast on Google Play: https://play.google.com/music/listen?u=0#/ps/Imoe7gt6vd4v6iuf4yq5fyhy3e4
Follow our podcast on YouTube: https://www.youtube.com/playlist?list=PLVyB7WCEUIPl_CYZFTwiNLHqtCHaK2GcK