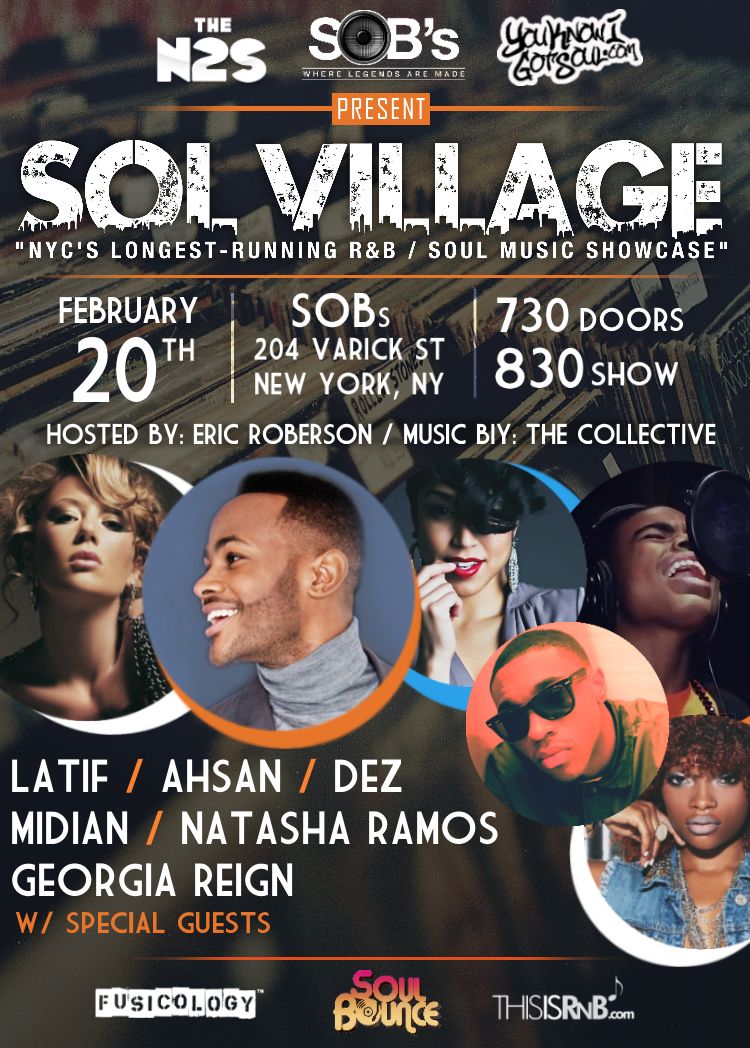 As part of our ongoing commitment to bringing you the best in upcoming r&b artists, YouKnowIGotSoul is proud to be a part of Sol Village at SOBs in NYC once again on February 20th. This month's showcase will include Latif, Georgia Reign, Natasha Ramos, Dez, Ahsan & Midian, as well as special invited guests. Tickets are on sale now, click here to purchase.
Sol Village is New York City's longest running and most well respected R&B showcase. Running monthly (and typically on the 3rd Wednesday of each month) it is hosted by the artist-singer-songwriter Eric Roberson since its inception, the series features some of the best up & coming talent in R&B.
Over its 10 years, Sol Village has featured artists such as John Legend, Musiq Soulchild, Erykah Badu, Raphael Saadiq, Common, Floetry, Dwele and more recently Luke James, Bridget Kelly, Laurianna Mae, Allen Stone, & Emily King to name a few. Its has served as a cultural breeding ground from which young acts have broken into the next level of their careers.