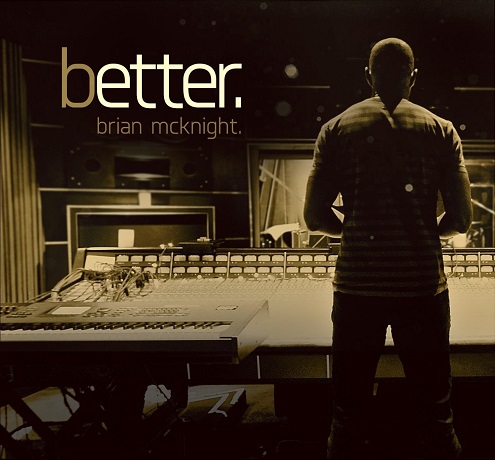 R&B legend Brian McKnight has been working towards the release of his new album "Better", and he now gives us a look at the album cover and tracklist for the project. The album is set to release February 26th, 2016 (pushed back from original date January 29th, 2016) and is led by the single "Uh Oh Feeling" for which Brian recently put out a video for. "Better" features guest appearances from Kimie Miner, Glasses Malone, and Sixx John.
The 12th studio album from Brian McKnight, he decided to take things back to the basics this time around, composing the music organically with live instrumentation. The album is the follow up to "More Than Words" which he released in 2013 and featured the hit single "Sweeter".
In addition to the album, Brian is planning to hit the road and tour in support of the project, performing new material as well as his biggest hits. Check out the tracklist for "Better", it is available for pre-order now.
Brian McKnight "Better" Album Tracklist
1. Strut
2. Just Enough
3. Can't Take It
4. Better
5. Uh Oh Feeling
6. Like I Do
7. Lovin You From A Distance
8. Goodbye (feat. Kimie Miner)
9. Get You Into My Life (feat. Glasses Malone)
10. Enough
11. Key 2 My Heart (feat. Sixx John)
12. Just Waiting