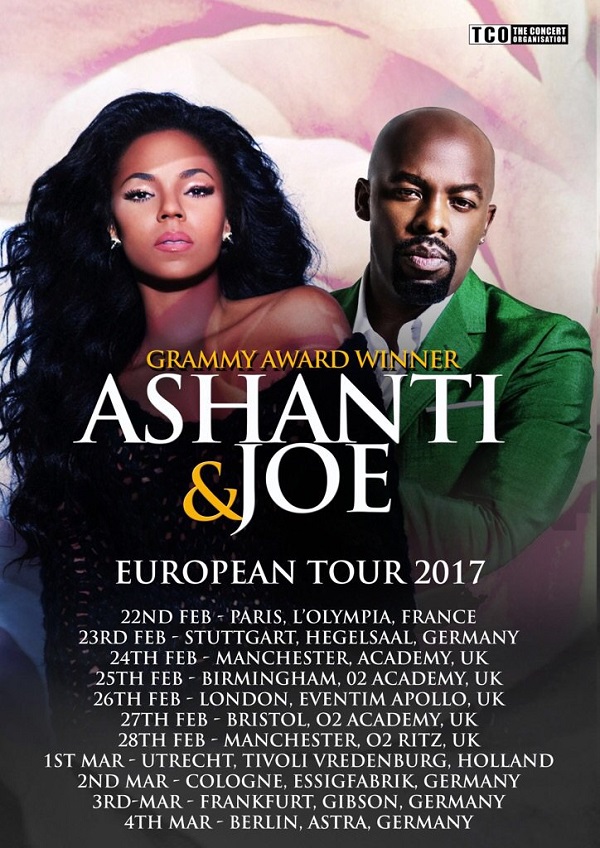 One thing that has kept r&b strong while it's faded from the mainstream has been artists coming together to tour. Even if the music isn't selling like it once was, fans still pack out venues to see their favorite artists perform together.
In a surprise pairing, Joe and Ashanti will be touring together through Europe in 2017. The tour will take them across multiple countries, including eleven dates overall. The tour will begin in Paris, France on February 22nd, 2017, and wrap up in Berlin, Germany on March 4th.
Although these two artists have never collaborated with each other during their careers, they are certainly both among the top r&b artists of their generation. Fans in these cities should be sure to check this out.
Ashanti is still riding the momentum of her highly successful joint tour with Ja Rule which took her all over the US and sold out just about every venue.
Joe released his latest album "My Name is Joe Thomas" late in 2016 and has hinted at retiring from releasing new music. However, he continues to perform shows and be a part of high profile tours.