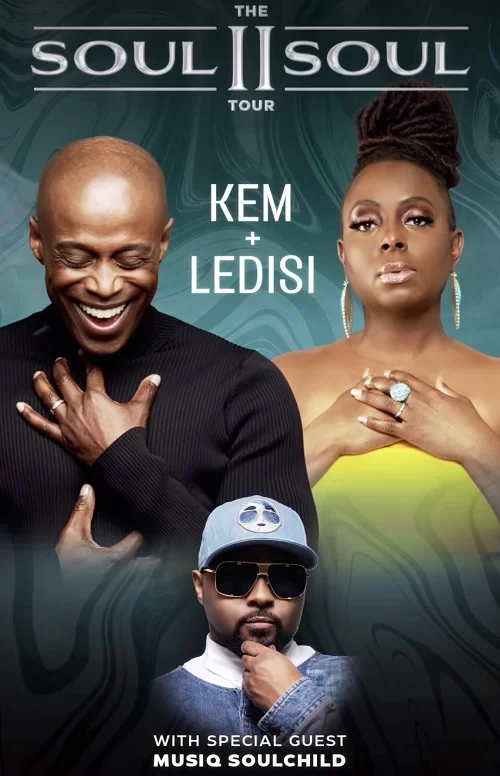 R&B legends Kem and Ledisi are coming together for the "Soul II Soul" Tour which will kick off in 2023. They add more star power to the lineup by including the legendary Musiq Soulchild as a special guest.
The tour will kick off in February 2023 in South Carolina, before making over 20 stops across the U.S. These include performances in Los Angeles, Houston, New Orleans, Atlanta, Dallas, Washington DC and many more. You can read see the full itinerary here.
This is not the first time these three R&B icons have toured together. They came together as part of Kem's "Intimacy" tour back in 2011 as well.
Kem recently released his latest EP "Full Circle' earlier this year.
Ledisi put out the project "Ledisi Sings Nina" back in 2021.
Musiq Soulchild has done plenty of collaborations over the past few years, but released his last full length album "Feel The Real" back in 2017.