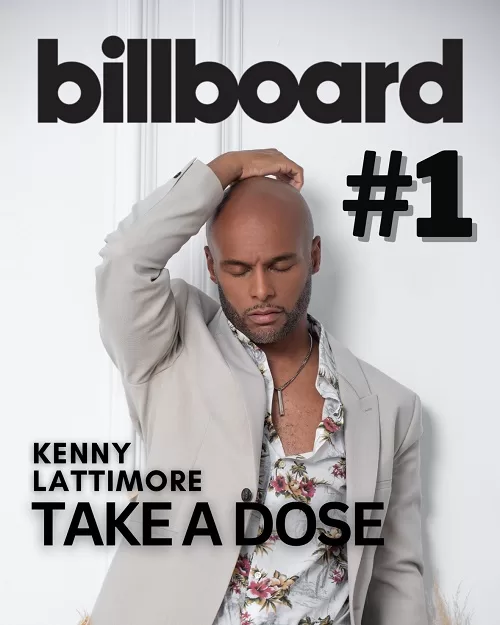 Congratulations to Kenny Lattimore who adds yet another major accolade to his already legendary resume. It has been announced that his latest single "Take a Dose" has just reached the #1 spot on the Billboard Adult R&B Charts.
This is Lattimore's first #1 single on these charts since "For You" hit the same spot 25 years ago. "Take a Dose" was released last year and was included on his latest album "Here To Stay".
Lattimore adds:
"It's been an incredible start to the year. My wife, Faith, and I just welcomed a baby girl two weeks ago and now I have another #1 song. I remember when For You was #1 for ten consecutive weeks and how validating that felt. Now, after a career spanning 25 plus years to be back at #1, I'm truly grateful. My album title really spoke truth to power – I'm here to stay. I want to thank all the radio stations, streaming media, and fans who have supported me on this journey to "Take A Dose" reaching #1."
The song was written by Kenny Lattimore, Drakkar "Madicin" Wesley, Ivan Latimore, Leigh Elliot, Lucas Firming, and David Anyepong Duodu. Produced by Drakkar "Madicin" Wesley, Lee Major, Caz, and KND. "Take A Dose, is about the healing power of love."
In case you missed it, check out our recent interview with Kenny Lattimore where we discussed his "Here to Stay" album.