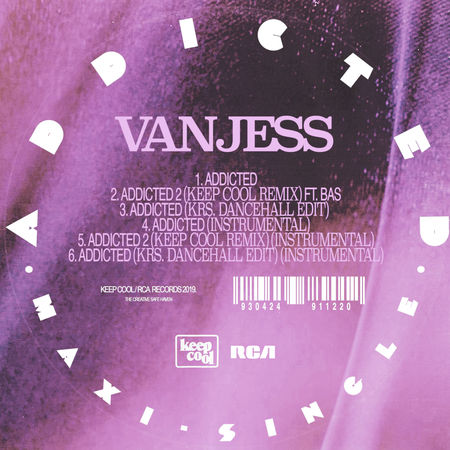 Acclaimed sister duo VanJess have just unveiled a Maxi single to their hit "Addicted".
In addition to featuring the fan favorite single, it includes the "Addicted 2"(Keep Cool Remix) [feat. Bas] which was produced by Jay Kurzweil. Paris-born and New York-raised Sudanese rapper Bas delivers an airtight verse to complement the sisters' hypnotic harmonies and sweeping choruses. Meanwhile, Krs. adds reggae flavor to the standout Dancehall Edit of "Addicted." Instrumentals for all three versions are included on the Maxi Single as well!
Recently, we featured the duo's debut album "Silk Canvas" as part of our Top 10 R&B Albums of 2018 list. They also placed a few songs in our Top 100 R&B Songs of 2018 list.
Stay tuned for much more new music from VanJess in 2019!