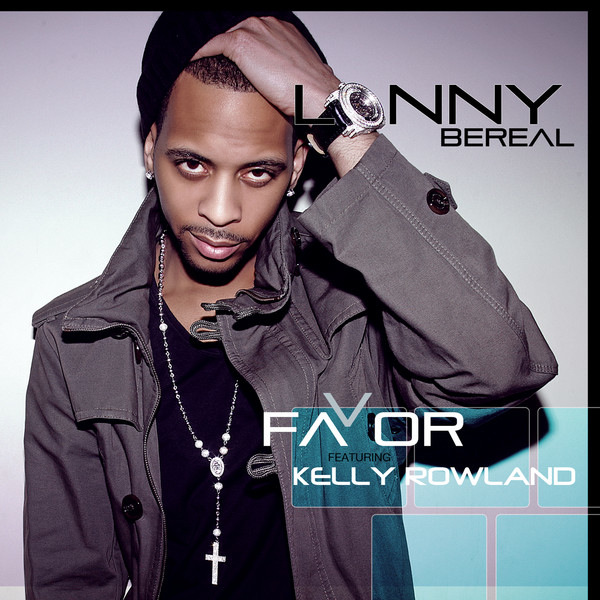 Grammy Nominated songwriter Lonny Bereal has teamed up with singer Kelly Rowland for a steamy duet called "Favor" set to be released by Notifi Music Group later this month. The song which was originally co-written by Bereal for singer Chris Brown is the LA-based tunesmith's debut as an artist. The sensual mid-tempo solidifies Bereal's musical relationship with Rowland with whom he's worked for several years as a vocal producer and songwriter.
Bereal has risen to stardom on the wings of the many award winning hits. He has written for such hit acts as Chris Brown (I Can Transform Ya), Pleasure P (Under), Tank (Please Don't Go), Jamie Foxx, Keri Hilson, and Keyshia Cole, to name a few. In addition to having performed with Rowland and Foxx, Bereal has burnished his live performing chops by having performed background vocals with singer Tank, Ruben Studdard, Kelly Rowland, K-Ci & Jo Jo, Teddy Riley, Brandy, and Monica. His songwriting credentials and performance credits have culminated in Bereal writing and producing a new album for Notifi, due out this year which features the duet with Rowland and features by Busta Rhymes, Trey Songz and Tank. The disc will be executive produced by Troy Taylor who signed Trey Songz and executive produced his CDs. The CD will also feature Chris Brown and a song especially composed for Bereal by Grammy Award Winning Songwriter Johnta' Austin called "Betcha."
The video for "Favor" which will feature Rowland will be shot in June in Los Angeles. "Favor" will mark the second hit this year for Rowland, who is currently blowing up the charts with her new single, "Motivation" with Lil Wayne.