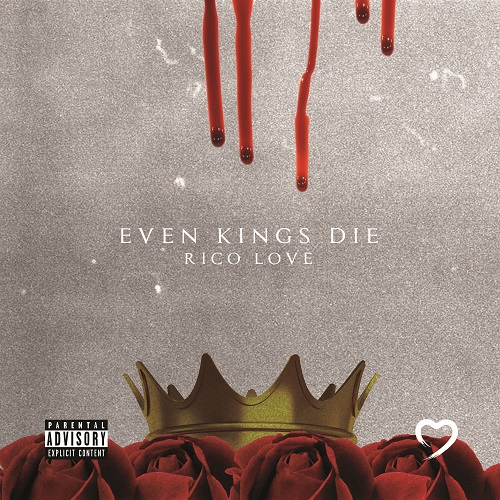 Rico Love has a lot to get off his chest, and he does so via the release of his latest album "Even Kings Die". The new project features 13 all new tracks, along with guest appearances from Bryan-Michael Cox, Teedra Moses, Scarlet and Ball Greezy.
The singer/rapper/songwriter/producer originally announced the album just a few weeks ago, with a very revealing post this his Instagram page, possibly speaking to what he's been through in recent years. Here it is:
I apologize for telling you to chase your dreams. I apologize for telling you that if you work hard consistently and do right by others, all things will come together for you. I apologize for telling good prevails over evil. I apologize NOT because these things weren't or aren't necessarily true, but because at the time that I was saying it I wasn't believing it. I had helped so many and they betrayed me. I had loved some who hated me secretly. I put all of my effort into a project that I thought would put me on the heart and mind of the world and it FAILED. The earth was cracking beneath my feet and I was angry! So I ran away. I made every excuse to make myself seem cool but in actuality I was a COWARD. It took something major to crack my soul in pieces but also taught me find the beauty in putting it back together again. So yes, EVEN KINGS DIE. But the KINGDOM lives on forever. I hope you appreciate my honesty 12.03.18
Of course, Rico Love made his mark in the industry, penning and producing some massive hits for the likes of Usher, Beyonce, Kelly Rowland, Trey Songz, Mary J. Blige, and countless others. He began to branch out as a solo artist which culminated with his impressive debut album "Turn the Lights On" in 2015.
Although the album was highly praised, it never seem to get the love it deserved from the label. We hadn't heard new music from him until now, and we're glad he's back.
Earlier this year, Rico Love joined us for a special edition of our Soulback podcast. He's never been shy about sharing his feelings about the industry, and quite frankly he's always had one of the most informed opinions, so you'll want to check that out.