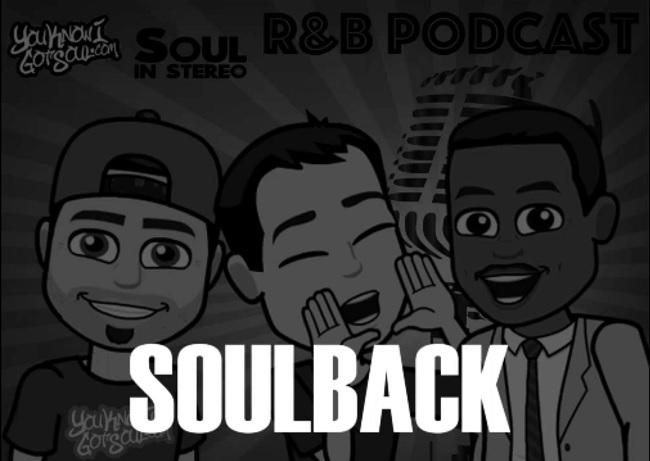 1:20: Beyonce and Jay Z giving out free tour tickets if you change your diet
3:35: Musiq is working on a new J-Dilla inspired project
7:00: VanJess' new remix for "Addicted"
9:25: Summer Walker's new EP "Clear"
12:31: Premiere of Daron Jones' new single "Summertime"
14:55: Kevin Ross' new independent venture
16:50: Jazz joins us on the podcast
17:35: The current status with him and Dru Hill along with new solo music
22:17: Looking back at Dru Hill's debut album
25:40: The lack of music education in society today
28:55: The impact of Dru Hill's second album "Enter The Dru"
37:51: Jazz originally sang "Halfcrazy" by Musiq Soulchild
40:45: Impact of Keith Sweat on Jazz and Dru Hill
47:00 : Playa Please Award: 2Pac is alive???, Tory Lanez outrageous statement about being the King of Hip Hop, Social Media comments about Tank, Bell Biv Devoe and K-Ci, Ja Rule fraud/false advertisement comment, Ariana Grande's new tattoo and Chris Brown's t-shirt.
Our love for R&B groups continues on this latest episode. Our special guest for this week is Jazz who is most known for his role as part of Dru Hill. He's now pursuing a solo career which is what R&B fans have been wanting for years. Jazz has one of the best voices in R&B and he displayed that on his latest single "All Your Love". We also talk to him about some Dru Hill history as well as his status in the group currently. We also talk about some new music including Summer Walker's new EP and Kevin Ross' new independent situation. Our Playa please is extensive so definitely tune in!
Follow our podcast on Soundcloud: https://soundcloud.com/youknowigotsoul/sets/youknowigotsoul-podcasts
Follow our podcast on Spotify: https://open.spotify.com/show/6oLmNUkcXrAqsQP5EBJ4dk
Follow our podcast on iTunes: https://itunes.apple.com/ca/podcast/youknowigotsoul-podcast/id998813013
Follow our podcast on Google Play: https://play.google.com/music/listen?u=0#/ps/Imoe7gt6vd4v6iuf4yq5fyhy3e4
Follow our podcast on YouTube: https://www.youtube.com/playlist?list=PLVyB7WCEUIPl_CYZFTwiNLHqtCHaK2GcK