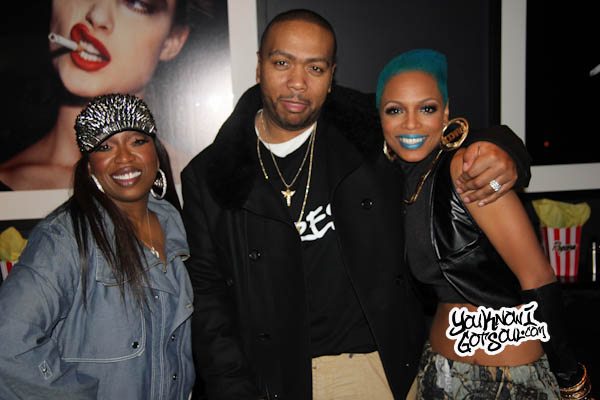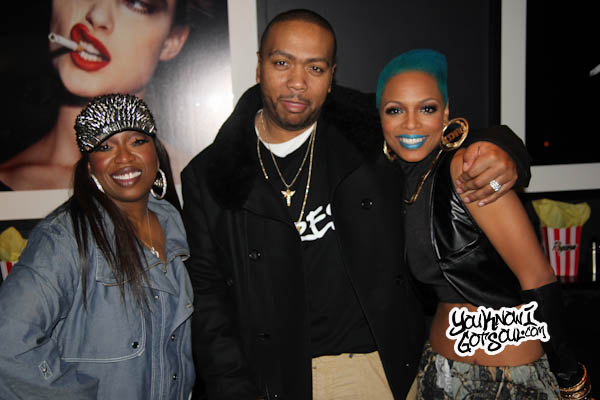 When Missy Elliott released the video for her new single "WTF (Where They From)" earlier this week, she gave us yet another innovative visual that once again has everyone talking. This should come as no surprise though, since Missy has been changing the game since the early 90's and hasn't let up since. With the new Pharrell assisted song and video, she lets us know that she's simply unwilling to follow any of the current trends in music; instead is interested in continuing to set them. In honor of the video release and Missy Elliott simply continuing to be a trendsetter, we take a look back at some of the best r&b collaborations she was a part of and was featured in the video for.
Gina Thompson – "The Things You Do" featuring Missy Elliott (Bad Boy Remix) (1996)
Gina Thompson included the Darkchild produced version of "The Things You Do" on her debut album "Nobody Does it Better", but it was the Bad Boy Remix featuring a rap from Missy Elliott which was released as a single and became a success.
702 – "Steelo" featuring Missy Elliott (1996)
Missy Elliott helped 702 craft their debut and breakout single "Steelo" by lending a verse to the song, which was included on the group's first album "No Doubt".
Aaliyah – "Hot Like Fire" featuring Timbaland & Missy Elliott
"Hot Like Fire" wasn't as successful as some of Aaliyah's bigger hits, but the Missy Elliott written, Timbaland produced song certainly deserved to fair better commercially. The "Timbaland's Groove Mix" version of the song was chosen to be released as a single and can be heard in the video.
SWV – "Can We" featuring Missy Elliott (1997)
Missy co-produced and lent her vocals to the single "Can We" for SWV which was the group's first single from their third album "Release Some Tension", and was also featured on the Booty Call movie soundtrack.
Total – "Trippin" featuring Missy Elliott (1998)
Puff Daddy's R&B group Total tapped Missy Elliott to help create the first two singles for their second album "Kima, Keisha, and Pam"; those songs were "What About Us?" and "Trippin".
Nicole Wray – "Make it Hot" featuring Missy Elliott and Mocha (1998)
When Missy Elliott started her GoldMind Inc record label, Nicole Wray was the first artist she signed and released an album on. Nicole's debut album and single were called "Make It Hot", which has gone on to become a very overlooked gem in r&b.
Tweet – "Oops Oh My" featuring Missy Elliott (2002)
Tweet chose the single "Oops Oh My" as the first single from her debut album "Southern Hummingbird", and the song became a huge smash, notably for its provocative lyrics. Missy Elliott co-wrote the song and also lended her vocals to the track.
Faith Evans – "Burnin Up" featuring Missy Elliott & Freeway (2002)
Although not featured on the original version of Faith Evans' single "Burnin Up", Missy Elliott replaced loon on the remix to add her star power to the single.
Ciara – "1 2 Step" featuring Missy Elliott (2004)
Missy Elliott provided a rap verse to the Ciara single "1,2 Step" from her highly success debut album "Goodies".
Jazmine Sullivan – "Need U Bad" featuring Missy Elliott (2008)
Jazmine Sullivan's debut single and most successful song to date is "Need U Bad", which Missy Elliott helped create.