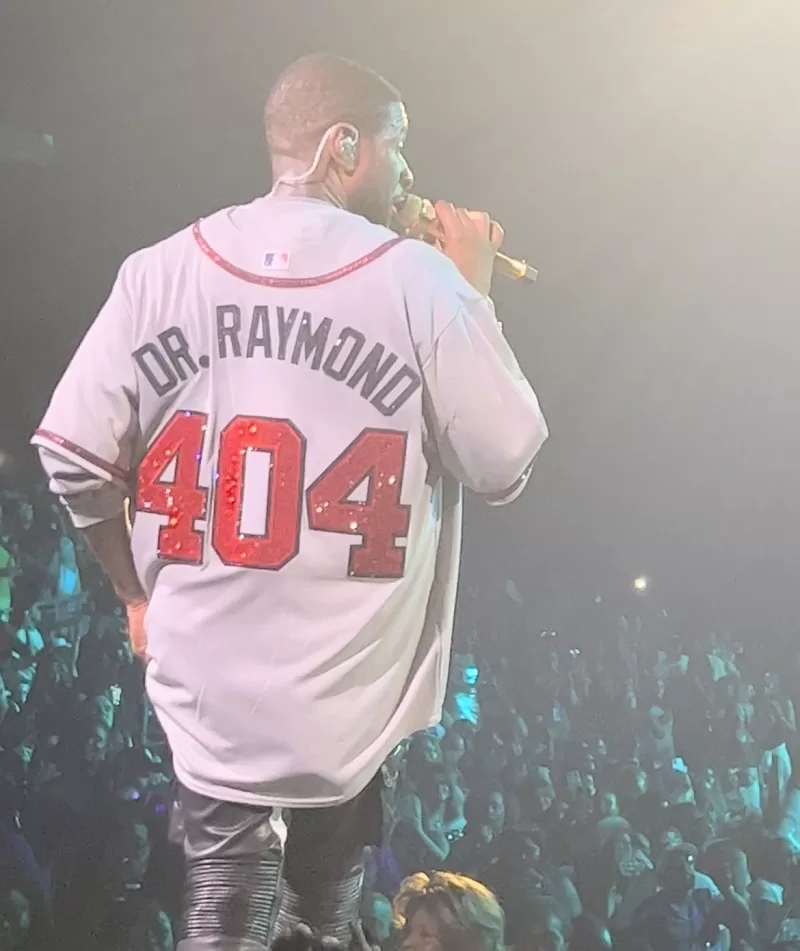 If there was ever any doubt that Usher is the King of R&B, attending one residency show will dispel all doubts. After attending Usher: The My Way Residency in Las Vegas recently, it's clear that Usher is passionate about his performances, he truly appreciates his fans, and never misses a moment to showcase his incredible singing talent. Usher and everyone who is a part of the residency put on a remarkable show.
Before Usher takes the stage the fans are greeted by the sounds of DJ Mars, an Atlanta native. He plays all the right songs that fans can enjoy pre-show and brings the energy needed for the performance to come. He also plays for Usher's official after party to keep the vibes going all night. Usher brings much of his Atlanta roots to the show, which really shows his love and appreciation for the city.
This residency has not only done so much for Usher, but also for R&B. From the onset of his residency, numerous celebrities have been in attendance, including some R&B legends like Tevin Campbell, Patti Labelle, Anita Baker, Stokley Williams, Keith Sweat, Teddy Riley and Faith Evans. Usher has such a broad demographic of supporters and by him bringing these other artists on stage with him, he's helped introduce them to people who may not be as familiar with their music.
When Usher takes the stage, there is an immediate uproar of excitement. The nearly 45 year old entertainer doesn't look a day past 25 when he's on stage; still doing the choreography to "U Remind Me" (with the iconic handstand) flawlessly. But dancing aside, it's the number of hits that he's able to perform where the audience knows every word. That is one of the elements that makes him the King of R&B. The longevity of his music is so relevant that he's still selling out shows without having released an album in seven years.
We spoke with Usher last year about the 25th anniversary of his "My Way" album and he said "If you live long enough, what you create will make it's way back and you will have a resurgence" and this residency has truly been a renaissance for Usher. From his viral memes after his Tiny Desk concert last year to the number of social media videos that have been posted of people attending and raving about the show, Usher is better than ever. He recently received an honorary doctorate from Berkeley College of Music and sported a "Dr. Raymond" jersey in his latest shows.
What Usher has done and is still doing for R&B is commendable and he deserves his flowers. With his latest single "GLU" as well as an upcoming album, Usher continues to give us what we need in R&B and that's why he is truly one of the greatest of our time.