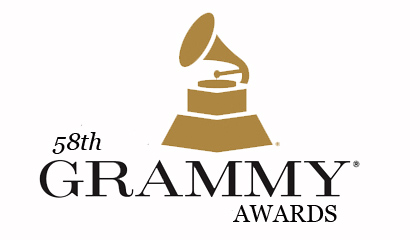 The Nominations for the 2016 Grammy Awards were announced today, and just like every year, there were some notable surprises and snubs. With the limited amount of r&b categories, it's obviously not possible to select every deserving artist.
That being said, it's great to see artists like Faith Evans, Tyrese, Jamzine Sullivan, Lalah Hathaway, Charlie Wilson, Miguel, and D'Angelo get a nomination this year. However, there are some pretty significant names who had projects out this year who we felt were more than deserving. Let's take a look.
Jill Scott
This one is perhaps the most surprising. Jill Scott is at the height of her career, and released her new album "Woman" over the Summer. The album is some of her best work and certainly worthy of recognition.
Tamia
When the nominations came out and Tamia's name wasn't on the list, we had to shake our heads. With her new album "Love Life", she not only put out one of the best albums in r&b this year, but also one of the best in her career. When she returned to a major label situation and signed with Def Jam to put this album out, these are the types of looks we expected.
Ne-Yo
Another head scratcher is Ne-Yo being absent from the nominees. His album "Non-Fiction" has gone widely overlooked this year, possibly because the singles he released were more pop/mainstream flavored, but the album is full of great r&b. As a global music star, you expect him on lists like this for every album.
Tinashe
Widely titled by many as the new princess of r&b, Tinashe being absent from the nominee list is puzzling to say the least. Especially when they included an artist like Kehlani, who is equally great, but just less accomplished at this point in her career. Tinashe's debut album "Aquarius" released within the Oct 1st 2014 – Sep 30th 2015 range, and could have easily been highlighted.
Jodeci
The highly anticipated comeback from Jodeci continues to fizzle out. Although many felt their comeback album "The Past, The Present, The Future" wasn't their best work, it would have been great to see them acknowledged anyway. After all, it was a big deal for this legendary group to return, and the album had some good music.
Lyfe Jennings
Independent artists like Lyfe Jennings will usually never get looks on a major scale like The Grammy's, but he once again put out a great album with "Tree of Lyfe" this year.
Raheem DeVaughn
Raheem DeVaughn is a former Grammy Nominated artist and continues to make great music despite the transition to independent artist. His latest album "Love, Sex, Passion" is another solid addition to his great catalog.
Teedra Moses
Teedra Moses released her sophomore album "Cognac & Conversation" this year, a project that was a decade in the making. The album lived up to the hype, and was worthy of consideration.