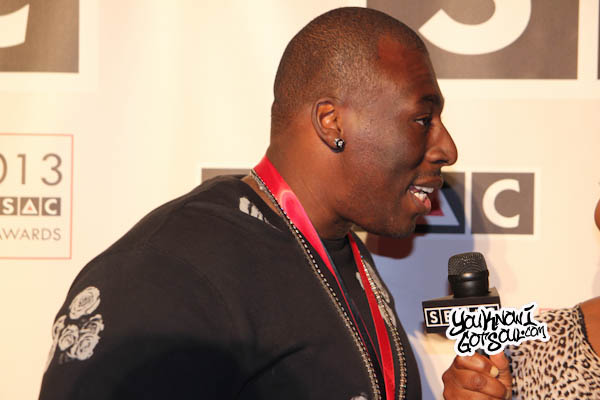 When Timbaland made his epic comeback in 2006, he brought a fresh sound that would change the sound of music forever. With albums like "Futuresex/Lovesounds" by Justin Timberlake, we saw more dance influenced records on R&B songs. Along with the new music, Timbaland also introduced the world to his protege Danjahandz. The production duo would go on to have a tremendous amount of success together before Danja went on to produce on his own. The hits haven't stopped for Danja though. Here is our list of the top songs he produced on his own so far in his career.
Check out all of our Producer Top 10 Lists
10. Ciara "Echo"
Ciara's "Fantasy Ride" album had a handful of songs that Danja produced, but it was the bonus track "Echo" that stood out to us.
9. Mary J. Blige "No Condition"
This song was on Mary J. Blige's album "My Life II… The Journey Continues (Act 1)". For those that wanted something different from Mary, this song was it. Danja's production brought something new to the table and Mary's vocals were as soulful as ever.
8. Ginuwine "Betta Half"
If you look at the rest of Danja's discography, you would probably be surprised to know that he produced this ballad off Ginuwine's "Back II Da Basics" album. The sound is so different from the Danja we know today, but it's still a great song.
7. Cassie "Official Girl" Featuring Lil Wayne
This song was originally recorded by Karina Pasian before Cassie got a hold of it. Cassie's soft vocals worked well with the beat.
6. Timbaland "Miscommunication" Featuring Keri Hilson & Sebastian
Timbaland allowed his young proteges Danja and Keri Hilson to kill it on his Prince-influenced track. This song appeared on Timbaland's "Shock Value" album.
5. Usher "I Care For U"
Usher tried to revolutionize pop music with his "Looking 4 Myself" album by fusing R&B and dance together. There were a couple of misses along the way, but this dubstep-driven R&B song was a definite hit.
4. Luke James "Strawberry Vapors"
Danja's artist Luke James presented the world with one of the more interesting records in R&B. The song appeared on Luke's "Whispers In The Dark".
3. Chris Brown "Add Me In"
Breezy is at his best when he channels his inner Michael Jackson. This song was on Chris Brown's "X" albun.
https://www.youtube.com/watch?v=uhmH_bkdmvA
2. Mariah Carey "Migrate" Featuring T-Pain
This club banger had smash written all over it, but for some reason it was never released as a single. The beat was snapping and T-Pain was on fire during tha time. This song was on Mariah's "E=MC2" album.
1. Keri Hilson "Knock You Down" Featuring Ne-Yo & Kanye West
After attempting to launch her solo career for a few years, Keri was able to reach new heights with "Knock You Down". The song appeared on her debut album "In A Perfect World".