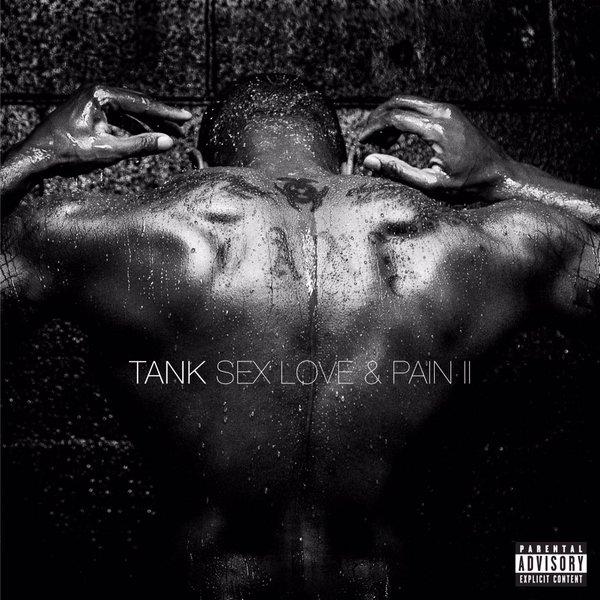 R&B star Tank has just unveiled the artwork and tracklist for his upcoming album "Sex, Love & Pain II" or "SLP2" for short. The album is set to release January 22nd and will be his fourth solo album on Atlantic Records.
The album is available now for pre-order on iTunes and all order will get the free instant download of his new song "Better for You".
"Sex, Love & Pain II" is of course the sequal to "Sex, Love & Pain" which he released in 2007 and is heralded as an r&b classic. The project is led by the single "You Don't Know" featuring Wale which we just got a video for recently. 
 
The new album features collaborations with Chris Brown, Sage the Gemini, Rich Homie Quan, Yo Gotti, Siya, and Boyz II Men's Shawn Stockman. It comes as a follow up to his album "Stronger" which he released in 2014, and TGT album "Three Kings" in 2013.
Tank has also been involved in acting, taking on a lead role in the show "Born Again Virgin". He also recently made the announcement of his new label "R&B Money" for which we speculated on who he might sign.
Additionally, we took an in depth look at how Tank can use the original "Sex, Love & Pain" album as a blueprint to make this one a success.
Tank "Sex, Love & Pain II" Album Tracklist
1. Slp2
2. You Don't Know (featuring Wale)
3. She wit the S*** (featuring Rich Homie Quan)
4. #Bday (featuring Chris Brown, Siya & Sage the Gemini)
5. F***in Wit Me
6. Relationship Goals
7. I Love Ya (featuring Yo Gotti)
8. So Cold
9. Better for You
10. Already in Love (featuring Shawn Stockman of Boyz II Men)
11. Him Her Them
12. Bishop Cognac (Skit)