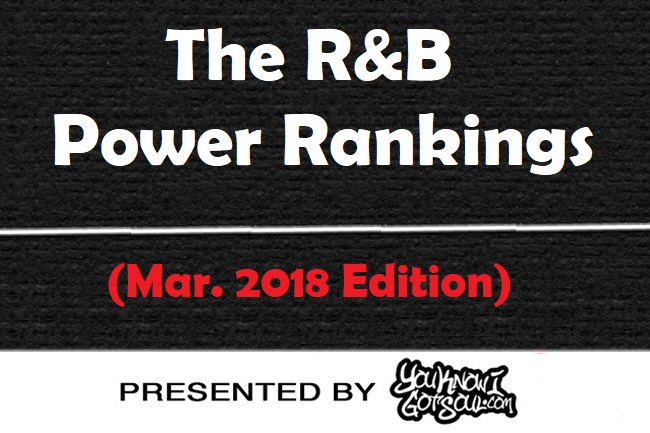 Here at YouKnowIGotSoul.com, we are continuously coming up with fresh and exciting ways to celebrate and uplift the r&b genre. As an extension of our weekly podcast, where we have endless debates on the merits of various r&b artists, we thought it would be a good idea to bring some of those ideas back to the site.
The rankings are basically a rolling snapshot of the previous five years. We looked at criteria including quality and quantity of music released, consistency and level of performances, mainstream appeal, overall influence, and realistically who has got people talking. As a result, if there is an artist who only had one album release in the past five years and have been inactive otherwise, there's a good chance they missed out.
Sports fans will surely be familiar with the concept of a power ranking, as these types of weekly rundowns have become common in the NBA, MLB, NFL and beyond. Only we didn't feel it necessary to assign a number ranking to the nominees individually; either you're ranked within the top 25, or you are out. We plan to release rankings every few months with the intention of celebrating and acknowledging artists who have throughout their career upheld the spirit of traditional r&b and continue to make great music.
To that end, don't expect to see artists like Sza, Bryson Tiller, and Khalid whose music strays into different forms of the genre, or pop artists like Bruno Mars who occasionally dabble in r&b. This is all about the traditional r&b sound that the genre originated from.
You'll see two sections below. "The R&B Top 25" are the current artists who are at the top of the genre. "Also Considered" is a section for those who came close, but just missed the cut, and definitely have a chance to jump into the Top 25 in the coming months.
Without further ado, here is the list (In alphabetical order)!
The R&B Top 25:
Anthony Hamilton
Recent Releases:
Home for the Holidays (2014), What I'm Feelin' (2016)
Albums are highly anticipated and worth the wait, performances are can't miss, and remains one of the few r&b singers who can put together an actual tour.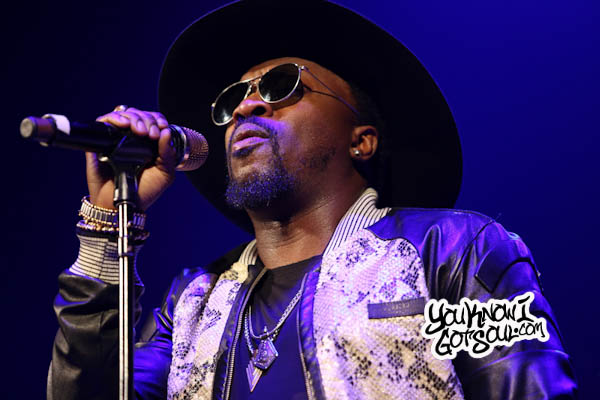 ---
Avery*Sunshine
Recent Releases: The SunRoom (2014), TwentySixtyFour (2017)
Has emerged as one of the best new voices in r&b in the past decade, and this is just the start.
---
Babyface
Recent Releases: Love, Marriage & Divorce (with Toni Braxton) (2014), Return of the Tender Lover (2015)
One of the greatest writers in the history of r&b, recent releases have shown he still has a lot left to offer.
---
Beyonce
Recent Releases: Beyoncé (2013), Lemonade (2016)
Still the queen and a massive influence on every artist.
---
BJ The Chicago Kid
Recent Releases: The M.A.F.E. Project (2014), D'Angelo "Voodoo" Cover Project (2016), The Lost Files (Cuffing Season Mixtape) (2016), In My Mind (2016), BJTCK: A Tribute To The Anniversary Of Usher's Confessions (2017)
One of the hardest workers in r&b and quietly building up a legacy as one of the young greats.
---
Boyz II Men
Recent Releases: Collide (2014), Under The Streetlight (2017)
Legendary legacy rising to grow as group continues to star in commercials, release new music, collab with new generation, and perform sold out shows.
---
Brian McKnight
Recent Releases: More Than Words (2013), Better (2016), Genesis (2017)
One of the most consistent artists in r&b flying under the radar while continuing to impress with new music.
---
Charlie Wilson
Recent Releases: Love, Charlie (2013), Forever Charlie (2015), In It to Win It (2017)
The king of the r&b live show is not slowing down anytime soon.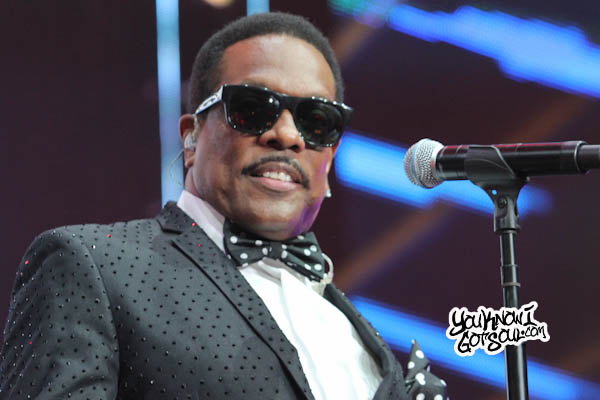 ---
Eric Benet
Recent Releases: Eric Benét (2016)
Created a movement after starting his own label and signing artists while also maintaining elite profile he started in the 90's.
---
Eric Roberson
Recent Releases: United Tenors (2013), The Box (2014), Tigallerro (with Phonte) (2016), Earth, Wind, Fire (EP) (2017)
The king of the independent movement in r&b continues to create the blueprint.
---
Fantasia
Recent Releases: Side Effects of You (2013), The Definition of… (2016), Christmas After Midnight (2017)
The rock soul movement is in full effect and giving us some great music.
---
Jhene Aiko
Recent Releases: Souled Out (2014), Twenty88 (with Big Sean) (2016), Trip (2017)
Things have gotten trendier, but she certainly helped to shift the genre in recent years.
---
Joe
Recent Releases: Doubleback: Evolution of R&B (2013), Bridges (2014), My Name Is Joe Thomas (2016)
Retirement rumors true or not, not many r&b artists are making better music.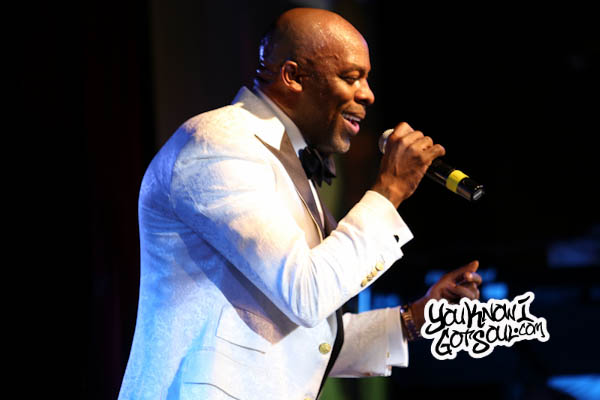 ---
John Legend
Recent Releases: Love in the Future (2013), Darkness and Light (2016)
Crossover pop stardom has seemingly come easy.
---
Kem
Recent Releases: Promise (2014)
Doesn't even need a new album to constantly sell out nationwide tours.
---
Lalah Hathaway
Recent Releases: Lalah Hathaway Live (2015), Honestly (2017)
Three consecutive Grammy wins solidified her legacy as a living legend.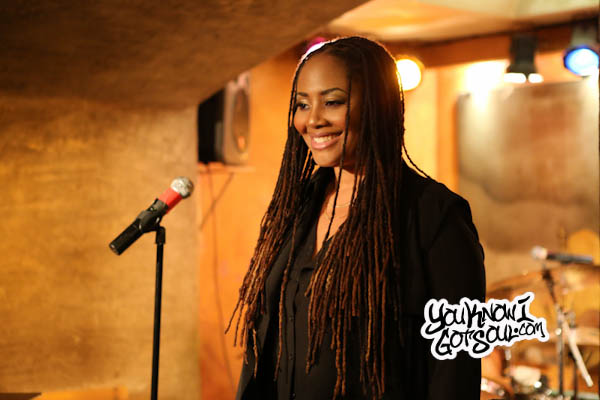 ---
Ledisi
Recent Releases: The Truth (2014), Let Love Rule (2017)
Her music has continued to evolve in the right direction, and her live show is among the best; it doesn't get much better than this.
---
Mali Music
Recent Releases: Mali Is…(2014), The Transition of Mali (2017)
The genuine positivity, energy and lyricism in his music is needed more now than ever.
---
Mary J. Blige
Recent Releases: A Mary Christmas (2013), The London Sessions (2014), Strength of a Woman (2017)
Recent acting breakthrough shows nothing is impossible from this legend.
---
Miguel
Recent Releases: Wildheart (2015), War & Leisure (2017)
Has carved out such a unique lane and is so successful while fusing many genres.
---
Musiq Soulchild
Recent Releases: Life on Earth (2016), Feel the Real (2017)
Persona projects, headlining tours, stage plays, and even a double album; not many seem as passionate to create.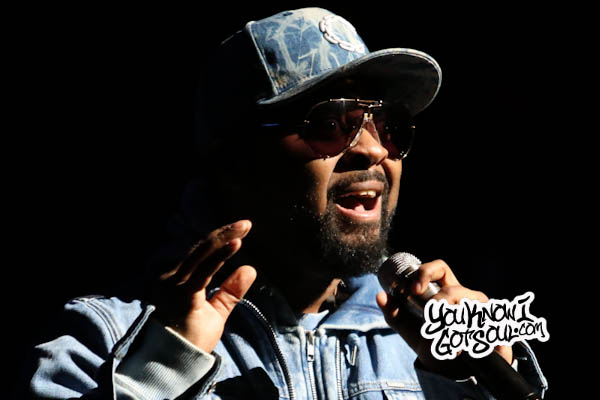 ---
Mya
Recent Releases: With Love (EP) (2014), Sweet XVI (EP) (2014), Love Elevation Suite (EP) (2015), Smoove Jones (2016)
Created an admirable movement as a fully independent artist which was acknowledged with recent Grammy nomination.
---
PJ Morton
Recent Releases: New Orleans (2013), Live Show Killer (2015), Sticking to My Guns (2016), Bounce & Soul Volume 1 (2016), Gumbo (2017)
Ability to find the time away from touring with Maroon 5 to create all of his great music is astonishing!
---
Vivian Green
Recent Releases: Vivid (2015), VGVI (2017)
Perfect chemistry with producer Kwame has created two fresh albums and has career on the upswing.
---
Tank
Recent Releases: Stronger (2014), Sex Love & Pain II (2016), Savage (2017)
Adapting to some of the trendier sounds in r&b has led to even greater fame.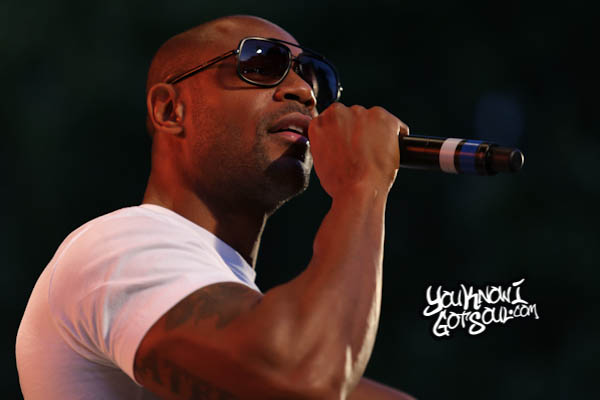 ---
Also Considered:
112, Alicia Keys, Bobby V., Chris Brown, Craig David, Daley, Erykah Badu, Faith Evans, H.E.R. Jagged Edge, Janelle Monae, Janet Jackson, Jazmine Sullivan, Jill Scott, Justin Timberlake, K. Michelle, Keith Sweat, Kevin Ross, Leela James, Lion Babe, Lyfe Jennings, Marsha Ambrosius, Maxwell, Ne-Yo, New Edition, R. Kelly, Raheem DeVaughn, Ro James, Syleena Johnson, Tamar Braxton, Toni Braxton, Trey Songz, Teedra Moses, Tyrese
---